Westpeak Go
Disrupting old-fashioned ordering systems and integrated with Workpack Express™ our leading uniform management system that allows your employees to request a new uniform or PPE products from anywhere at any time. The app has built in approval functions which pre-sets managerial control of employees orders before they are approved and then sent to us for processing your order.
You business's pre-set allocated uniform packs are loaded onto the app per person from Workpack Express™. Giving your employees the flexibility of ordering their gear on the job when needed, while you remain in complete control over the ordering process.
Perfect for transport companies and businesses that work remote or away from base for long periods of time. This app hands the responsibility of ordering over to your staff while you stay in complete control.
Fill out the form below if you are interested in learning more.
Contact us to learn more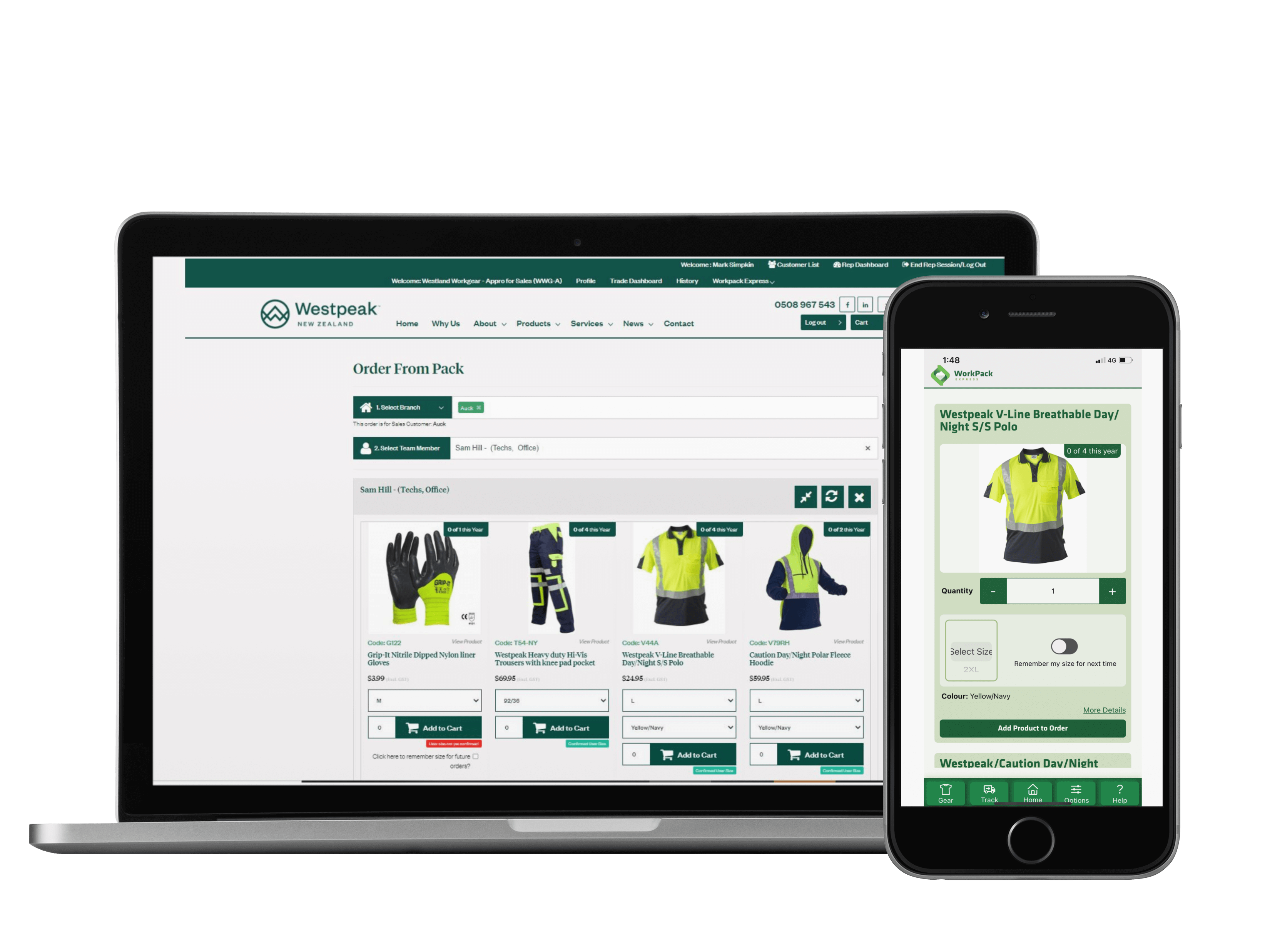 Interested in learning more? - Send us a message
;