From the beginning...
Established in 1994 as Westland Workgear, we began by providing appropriate workwear for New Zealand craftsmen and labourers such as miners, farmers, fishermen and mechanics. Over the years, our range has evolved to cater for almost any industry with uniforms, workwear, corporate wear, safety equipment and accessories.
Today we are known as Westpeak™ New Zealand and strive to be New Zealand's most trusted uniform supplier, known for covering all uniform management needs. From bespoke design to our wide range of top quality, long-lasting gear, we stock apparel suitable for just about any industry. Our purpose-designed uniform management system streamlines ordering to save time, money and hassle and allows customers to manage and allocate gear with speed and ease while also controlling costs. We even have an in-house branding service for reliable, consistent quality embroidering and screen printing of logos.
Put simply, if you are with Westpeak™ New Zealand,
you have struck a little gold.
Contact us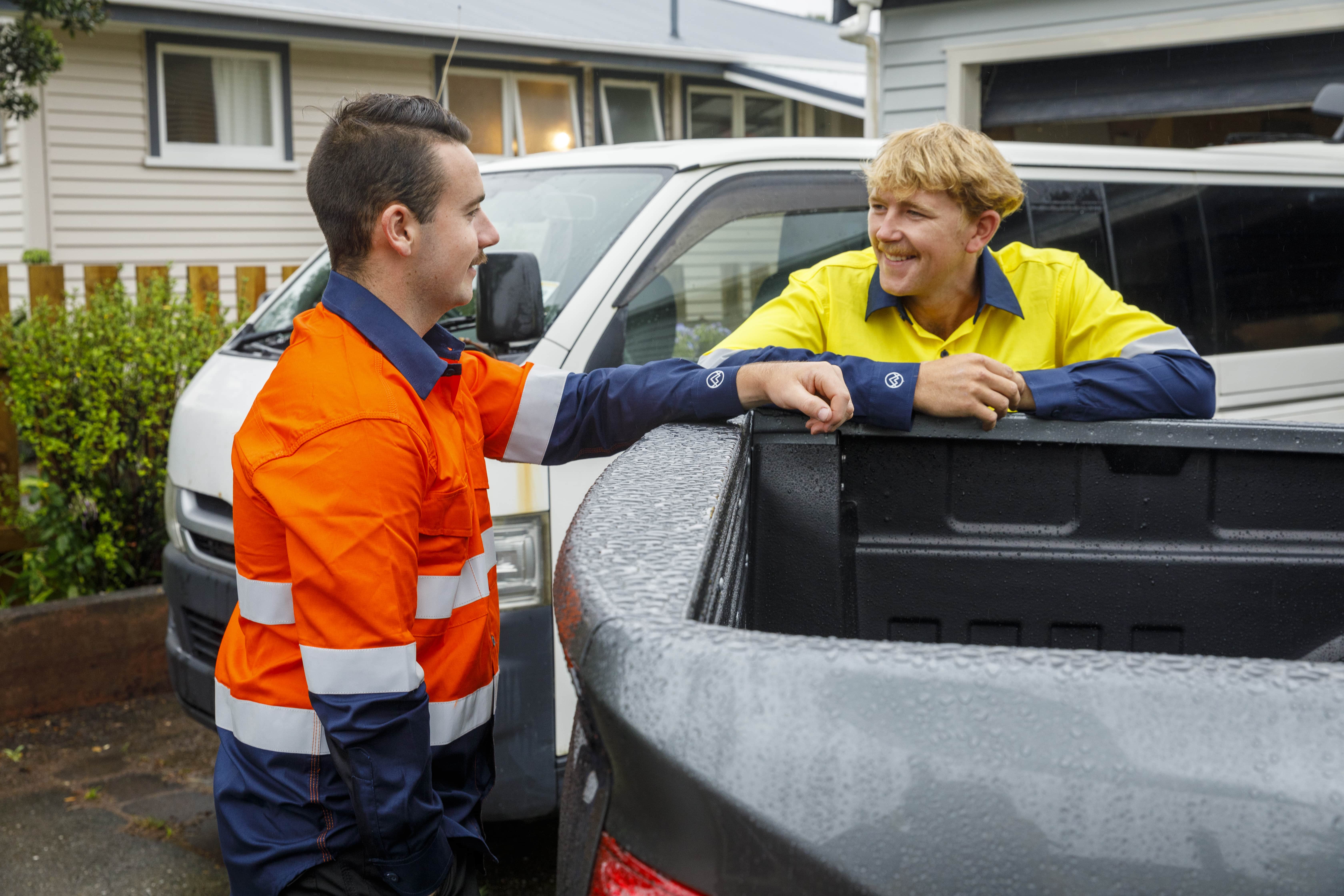 Complete solutions. genuine care.
A journey with Westpeak™ New Zealand should be one to remember. We believe creating strong long-term partnerships with businesses is the key to this. We focus on getting to know our customers and their needs so we can customise a solution that meets them - even finding ways to add value where possible – and deliver exceptional service throughout the entire process.
We are a family-owned business that values relationships, so we always strive do the right thing and give our customers a good experience. We back the quality of our products and are quick to rectify anything not up to scratch.
Our devoted team has been carefully selected in their specialist fields to ensures your brand is treated like our own.
"High quality, total uniform solutions that empower our clients to gain better control of uniform and PPE management."
;